Everybody with a pulse knows what a Starbucks frappuccino is... mostly because they tend to make that pulse start racing with all of the freaking sugar you're drinking. They're yummy though.
It seems like Starbucks has been coming up with crazier and crazier concoctions for your consumption, with the recent limited unicorn frappuccino that took the internet by storm in April. Everybody was talking about it. Everybody.
The wildest part? It had, like, a million grams of sugar in it (the 16 oz. grande size had 59, to be exact). My pancreas hurts just thinking about it.
While the unicorn frapp may have been one of the most sugary drinks at Starbucks, two actually have it beat, and there's a whole array of other frapps that are probably just as bad (I'm honestly scared to check the contents).
Whether you're a frapphead or just plain curious, here's some wild frappuccinos that will definitely give even the biggest sweet tooth a sugar rush: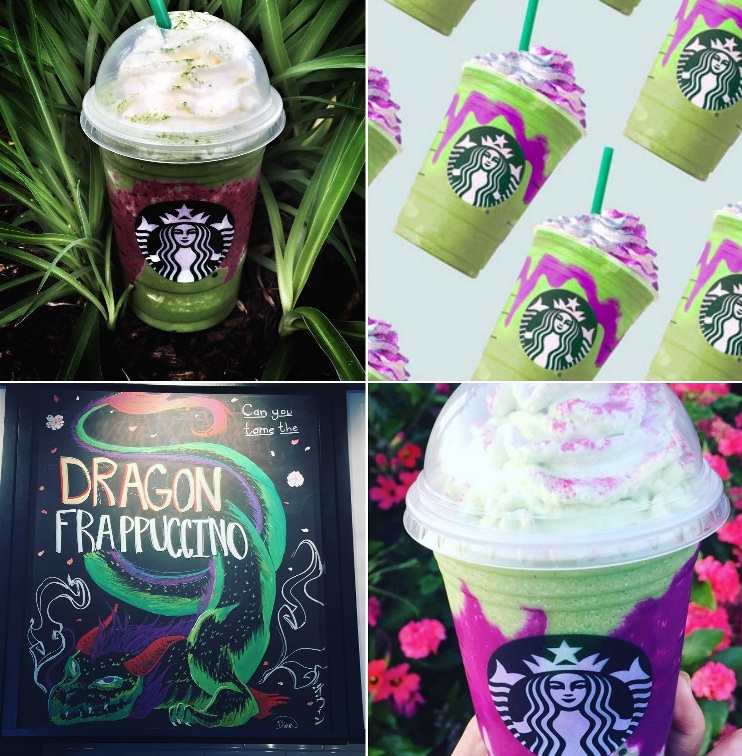 Clearly nobody wanted to stop at the unicorn frappuccino, and some inspired baristas decided to come up with this bad boy (no, really, I'm kind of scared of it), and it's since been posted on the secret menu website. (Please note that the secret menu isn't real, and you have to order things off of it by recipe, not name!)
A modification of the green tea frapp, some clever berry swirl (made of white mocha and dried berries) and some other sugary stuff gets you this Insta-worthy drink. The board drawing above asks, "Can you tame the dragon frappuccino?"
No, no I cannot.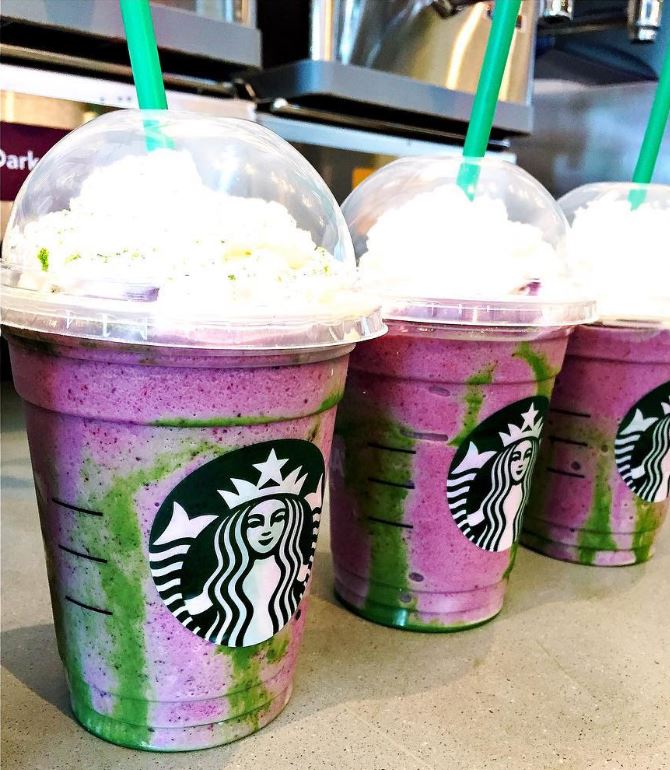 Another contender to go against its dragon counterpart, the mermaid frapp is a similarly colorful drink with some different ingredients. The Starbucks logo was originally a mermaid, so I mean, it works.
This one is even more intimidating than the dragon version, in my opinion. A modification of the vanilla bean frapp, you have to add dried berries and line the entire thing with green drizzle. If you were wondering, this is how you order the damn drizzle:
Eight pumps (eight!) of white mocha sauce
Three pumps of toasted coconut syrup
Three heaping (yes, the website says heaping) scoops of matcha
My stomach suddenly hurts. I commend the brave soul who risks their pancreas and overall well-being for this.
American Cherry Pie Frappuccino
So this one was only available in Japan, hence the name, between April and May, but it blended real cherry compote into a vanilla frapp and then stuck a damn pie crust on top instead of using a lid. It looks... really good, so you'll have to decide whether the sugar crash afterwards will be worth the risk.

I haven't seen a secret menu dupe of this yet, but I'm sure one's coming.
Orange Honeycomb Crunch Frappuccino
This guy was only available in Starbucks locations in Indonesia and Singapore. A blend of cream and orange sauce topped off with honeycomb candy and citrus drizzle, this supposedly tasted like a creamsicle. Yum! But also, wow, that sugar intake.
Like most of these frappuccinos, there's just cream and no caffeine, but oh my god, this one just feels so blatant about it. There was a mocha counterpart for the people who wanted to feel like they were at least getting something beneficial beyond a taste bud explosion, but I think the sugar content was high there, too.
Japan struck again with this one, a coffee frapp with lots of chocolate sauce, cacao nibs, bits of biscotti and almonds, and some coffee-flavored whipped cream on top. Honestly, this one would be right up my alley if I didn't value my blood sugar levels.
I think I'm having heart palpitations just thinking about it.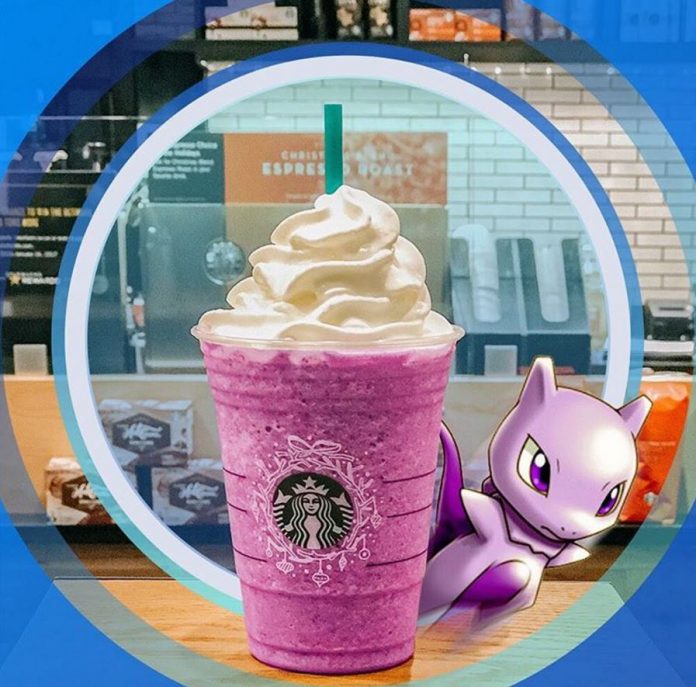 So believe it or not, the unicorn frapp is not the frappuccino with the most sugar. In fact, it's in third place. The Pokemon-themed frapp that Starbucks offered around the holidays to get into the spirit of the mobile game had more.
It's a vanilla bean frappuccino with raspberry syrup, dried blackberries and some whipped cream. Well, friend, it has 69 grams of sugar in a grande.
Yup. You heard me. The funny sex number and also 10 grams more than the unicorn frappuccino. I'm in pain just looking at it.
This startlingly normal frapp is available on any Starbucks menu, and has a big secret. Made with coffee, vanilla bean powder, milk, ice and whipped cream, it doesn't sound too bad in comparison to the others, right?
This frapp actually has almost as much sugar in it as the Pokemon one, boasting 67 grams in a grande size. Deceptive, if you ask me.
I'm disgusted.