Have you ever read a book so wholesome and relatable that you felt like it changed the way you see the world? That is exactly the type of books that are on this list. These books don't have to be read all in one sitting, though. They're best enjoyed like a fine wine, in small sips... or in this case, pages.
They're great for summer, when you might be busy with a summer job, or during the school year, when you're bogged down with homework and can't find the time to read. Check out these amazing books!
If you follow the Humans of New York blog or social media pages, you already know what this book is about. Humans of New York is a photography project by Brandon Stanton, where he takes a photograph of a person and briefly interviews them. The interview and the photograph are put together, and give you a deeper look into the life of someone you may have just passed on the street. It's really sweet and reminds you that we're all humans with stories and dreams.
2. Your Illustrated Guide to Becoming One With The Universe
This book is so aesthetically pleasing, and is filled with great advice. Full of gentle, flowing illustrations and calming text, this book is a great to pick up when you feel overwhelmed or stressed. It's one of those books you really need to experience for yourself, so pick up your copy.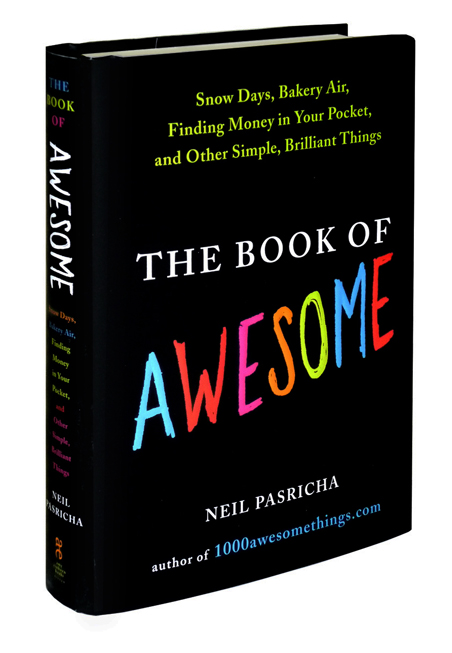 This book is full of things that are... awesome! It's all about the little things, like finding money in your pocket, taking your shoes off after a long day, only getting green lights while driving down the road, and more. It doesn't seem like much, but it reminds you of all the good little things in life that you might overlook. It's also perfect for cheering yourself up when you're feeling down. Simply open up to a random page, read about something totally awesome, and maybe you'll start feeling good again.

4. The Princess Saves Herself in This One
If you like short and sweet, but totally relatable poetry, this is the book for you. It's about the struggles of life, but also about overcoming them. It's powerful and uplifting, and just the type of book everyone needs in their life. The format of the poetry helps it hit even harder. You won't be able to escape unchanged. You could read it all at once, page by page, or section by section. Whichever way you choose, you just need to read it.

Now, get to turning some pages.